Want to learn how to easily use Event Tracking with google Analytics in a WordPress website? Using custom event tracking you can track and measure the results of your most important links and call-to-action buttons on your website or blog.
The setup process, however could be a bit tricky for beginners. But by using the MonsterInsights plugin's custom link attribution feature comes handy.
In this article, I'll show you how to Use Event Tracking with Google Analytics using  MonsterInsights in a WordPress Website.
CLICK HERE TO GET MONSTERINSIGHTS PLUGIN FOR FREE
What Is Event Tracking In Google Analytics?
If your website has user interactions or call to actions such as downloads, video plays, button clicks, flash elements, etc, you can easily track all those events independently from a page load or pageview hit.
Event tracking in Google Analytics allows you to track and monitor how your website visitors or readers are interacting  and engaging with your content.
Tracking your events actually helps you to understand which of your contents are most effective and measure their conversion rates. Also, when  you have the right data, you can work on your less effective content and optimize them to boost your conversions.
For example, you have a sidebar banner with a Buy Now button on it, and you want to know how users are interacting with it. You can set up events tracking so that you'll be able to track how many users only viewed and and how many actually clicked the button.
An event has 3 main components:
Event Category: It's typically the name of the object that users interact with. For Example – "CTA" for call-to-action buttons.
Event Action: It's typically the name of the type of interaction that happens. For Example – "Click" for clicking on the buttons.
Event Label: This is just to note the additional information about the events you want to track. For example – the "Buy Button" for your sidebar button.
So while setting up the call-to-action button event tracking, you can add event conditions like the ones listed below:
Category: "CTA"
Action: "Click"
Label: "Buy Button"
After you've set it up, Google Analytics will start to track and record your call-to-action button clicks as custom events with the above values.
Setting Up Google Analytics Events Tracking in WordPress
Generally by default, Google Analytics tracks only pageview hits (primary dimensions and metrics) on your Google Analytics account. So, you should set up custom event tracking to measure event hits (users' interactions with the content).
The easiest way you can set up Google Analytics custom events tracking is by using MonsterInsights Custom Link Attribution. This method has the easiest process to set up.
So MonsterInsights Google Analytics plugin simplifies the whole process of setting up event tracking in WordPress to the point that it takes only a few minutes to set up. And anyone can do it, even if they have zero coding knowledge.
Next, let's see how to add custom event tracking to your WordPress site using MonsterInsights.
How To Add Custom Link Tracking with MonsterInsights
Before we get started, you need to install the MonsterInsights plugin. This is the best WordPress Google Analytics plugin on the market. It helps you use Google Analytics in the most simple way possible.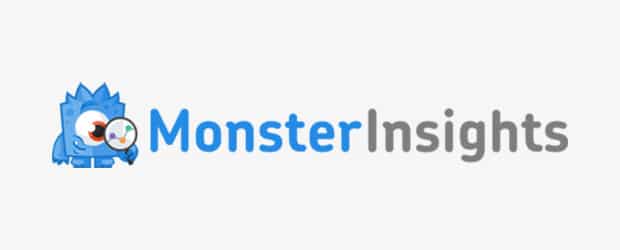 MonsterInsights has actually introduced a new Custom Link Attribution feature that allows you to easily add custom event tracking to your custom links. So to be able to use this feature you'll need to have the latest version of the plugin installed on your site.
Now with the help of this new Custom Link Attribution Feature, it is easy to track your call-to-action (CTA) buttons and find out how relevant they are for your site's conversions. You can also add event tracking to other important links such as your subdomains and see how users interact with those links. This way you'll know how all your links are performing.
The easiest way to add custom event tracking to your custom WordPress links is with MonsterInsights. All you need to do is to add the following data-variable tags to the HTML of your link that you want to track:
<a href="https://www.example.com" data-vars-ga-category="Custom Category" data-vars-ga-action="Custom Action" data-vars-ga-label="Custom Label" >Example</a>
Once you've  added the tags, MonsterInsights will now track your WordPress links and provide you with detailed reports.
For Example: If you want to add custom event tracking on a sidebar call-to-action button and that sidebar call-to-action button is a link to your pricing page: https://www.example.com/pricing
You can use the following event conditions:
Category: "CTA"
Action: "Click"
Label: "Buy button"
After this, all you need to do is replace the event category, action, and label with your event conditions. Then your custom event tracking link will look like the one below:
<a href="https://www.example.com/pricing" data-vars-ga-category="cta" data-vars-ga-action="click" data-vars-ga-label="Buy button" >Buy Now</a>
So, it's as simple as that!
And anytime you want to view the data from your custom event tracking link, just head over to the Publishers report in MonsterInsights.
Go to Insights » Reports» Publisher.
Next, you can scroll down and view the Top Outbound Links report if you created  custom links like the one for pricing in the above example.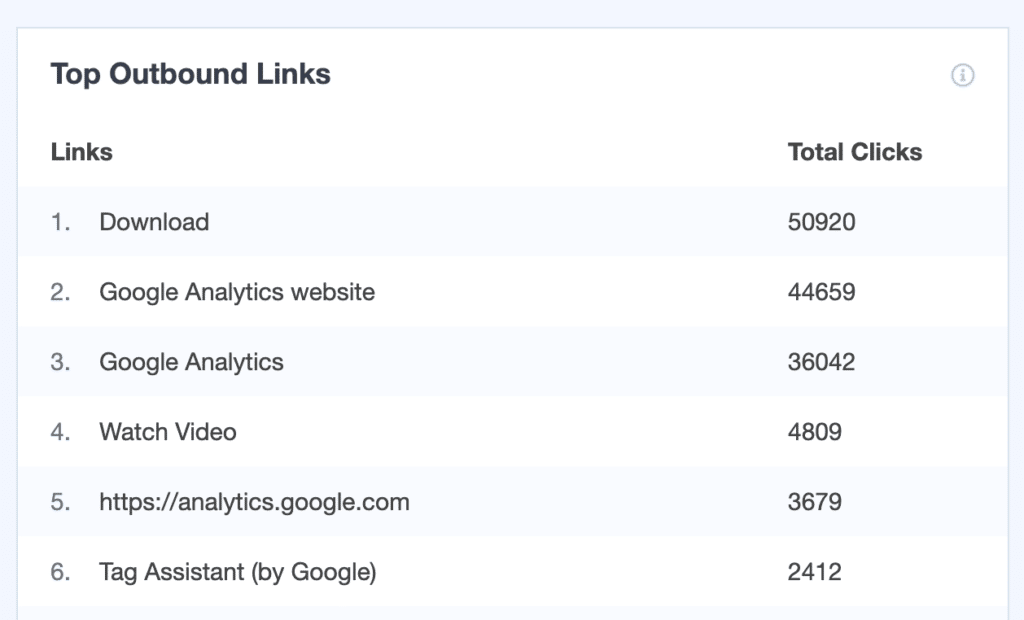 And if you ever create custom affiliate links, you can view them in the Top Affiliate Links report to see the number of clicks you got to the links.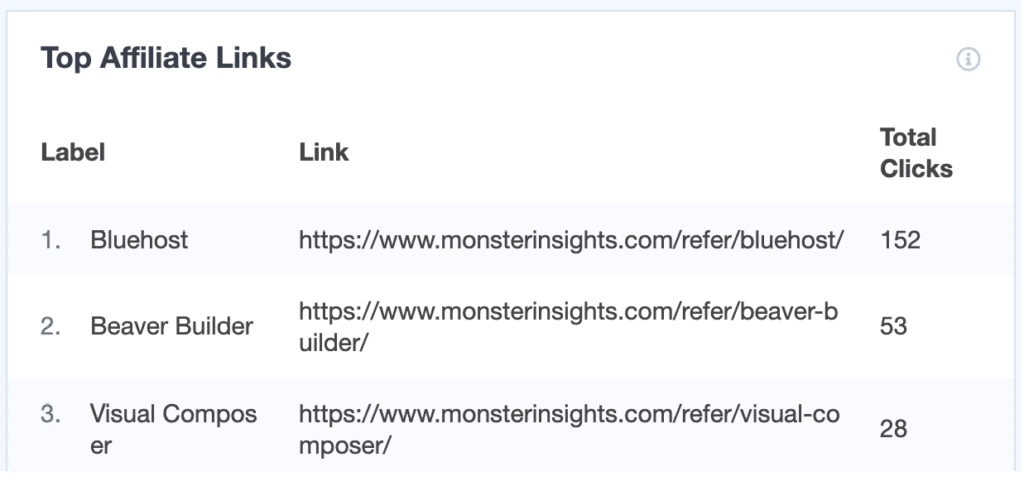 I hope this article helped you to learn how to use event tracking with Google Analytics In WordPress.